If you have lost or forgotten your password, request a password reset:

1. Go to Trulia's homepage and click Sign Up or Log in (on mobile devices, select Login from the hamburger menu). Enter your email address and click Submit.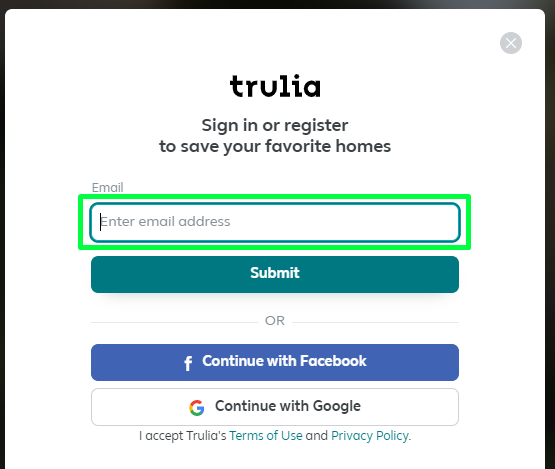 2. Select Forgot password? on the next screen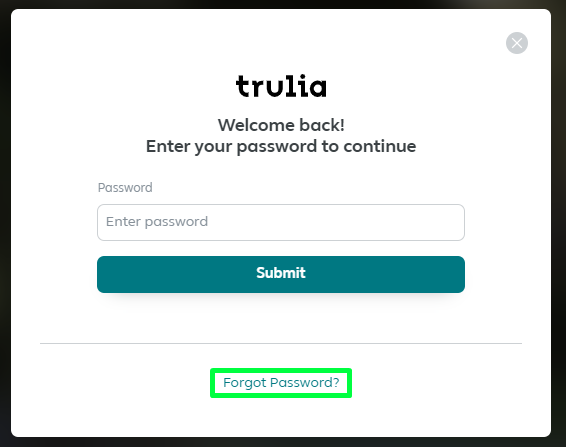 3. Enter the email address used to create your Trulia account and click Submit.
4. Follow the link in the email we send to you. If the email does not appear in your inbox, be sure to check your junk and/or promotions folders.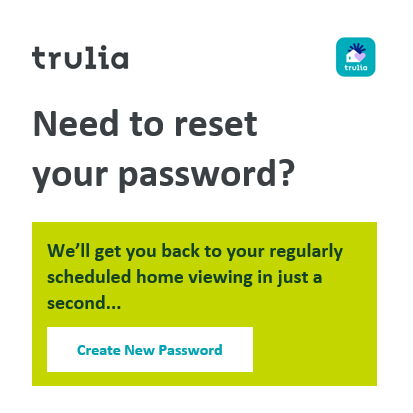 5. Enter your new password

Happy house hunting! Should you need further assistance, please contact our support team HERE and we'll be happy to help.